Наши друзья:
Recovery photos
Russian market reviews
Получи наследство
e-Smeta
Советы туристу
Задаём вопросы на английском
Who do you want? — Кого Вам нужно?
Allow me to help you? — Разрешите помочь Вам?
Who are you looking for? — Кого Вы ищете?
What do you want? — Что Вы хотите?
Who can I ask? — Кого я могу спросить?
Where can I find him? — Где я могу его найти?
Who told you that? — Кто Вам это сказал?
What's happened? — Что случилось?
What do you mean? — Что Вы имеете в виду?
What's the matter? — В чем дело?
Don't you like it? — Вам это не нравится?
Could you do me a favor? — Не могли бы Вы оказать мне услугу?
Can you tell me? — Не скажете мне...?
May I have your pen? — Не дадите мне Вашу ручку?
May I have a cigarette, please? — У Вас не найдется сигареты?
Do you smoke? — Вы курите?
Do you mind if I smoke? — Вы не против, если я закурю?
May I trouble you for a light? — Разрешите прикурить?
Would you, please, keep an eye on my baggage? — Вы не посмотрите за моим багажом?
Смотреть далее | 06.03.2016 | Отправить ссылку друзьям
Сказка The Bottle Neck - Горлышко бутылки
Сказка The Bottle Neck - Горлышко бутылки
Close to the corner of a street, among other abodes of poverty, stood an exceedingly tall, narrow house, which had been so knocked about by time that it seemed out of joint in every direction. This house was inhabited by poor people, but the deepest poverty was apparent in the garret lodging in the gable. In front of the little window, an old bent bird-cage hung in the sunshine, which had not even a proper water-glass, but instead of it the broken neck of a bottle, turned upside down, and a cork stuck in to make it hold the water with which it was filled. An old maid stood at the window; she had hung chickweed over the cage, and the little linnet which it contained hopped from perch to perch and sang and twittered merrily.
"Yes, it's all very well for you to sing," said the bottle neck: that is, he did not really speak the words as we do, for the neck of a bottle cannot speak; but he thought them to himself in his own mind, just as people sometimes talk quietly to themselves.
"Yes, you may sing very well, you have all your limbs uninjured; you should feel what it is like to lose your body, and only have a neck and a mouth left, with a cork stuck in it, as I have: you wouldn't sing then, I know. After all, it is just as well that there are some who can be happy. I have no reason to sing, nor could I sing now if I were ever so happy; but when I was a whole bottle, and they rubbed me with a cork, didn't I sing then? I used to be called a complete lark. I remember when I went out to a picnic with the furrier's family, on the day his daughter was betrothed,—it seems as if it only happened yesterday. I have gone through a great deal in my time, when I come to recollect: I have been in the fire and in the water, I have been deep in the earth, and have mounted higher in the air than most other people, and now I am swinging here, outside a bird-cage, in the air and the sunshine. Oh, indeed, it would be worth while to hear my history; but I do not speak it aloud, for a good reason—because I cannot."
Then the bottle neck related his history, which was really rather remarkable; he, in fact, related it to himself, or, at least, thought it in his own mind. The little bird sang his own song merrily; in the street below there was driving and running to and fro, every one thought of his own affairs, or perhaps of nothing at all; but the bottle neck thought deeply. He thought of the blazing furnace in the factory, where he had been blown into life; he remembered how hot it felt when he was placed in the heated oven, the home from which he sprang, and that he had a strong inclination to leap out again directly; but after a while it became cooler, and he found himself very comfortable. He had been placed in a row, with a whole regiment of his brothers and sisters all brought out of the same furnace; some of them had certainly been blown into champagne bottles, and others into beer bottles, which made a little difference between them. In the world it often happens that a beer bottle may contain the most precious wine, and a champagne bottle be filled with blacking, but even in decay it may always be seen whether a man has been well born. Nobility remains noble, as a champagne bottle remains the same, even with blacking in its interior. When the bottles were packed our bottle was packed amongst them; it little expected then to finish its career as a bottle neck, or to be used as a water-glass to a bird's-cage, which is, after all, a place of honor, for it is to be of some use in the world. The bottle did not behold the light of day again, until it was unpacked with the rest in the wine merchant's cellar, and, for the first time, rinsed with water, which caused some very curious sensations. There it lay empty, and without a cork, and it had a peculiar feeling, as if it wanted something it knew not what. At last it was filled with rich and costly wine, a cork was placed in it, and sealed down. Then it was labelled "first quality," as if it had carried off the first prize at an examination; besides, the wine and the bottle were both good, and while we are young is the time for poetry. There were sounds of song within the bottle, of things it could not understand, of green sunny mountains, where the vines grow and where the merry vine-dressers laugh, sing, and are merry. "Ah, how beautiful is life." All these tones of joy and song in the bottle were like the working of a young poet's brain, who often knows not the meaning of the tones which are sounding within him. One morning the bottle found a purchaser in the furrier's apprentice, who was told to bring one of the best bottles of wine. It was placed in the provision basket with ham and cheese and sausages. The sweetest fresh butter and the finest bread were put into the basket by the furrier's daughter herself, for she packed it. She was young and pretty; her brown eyes laughed, and a smile lingered round her mouth as sweet as that in her eyes. She had delicate hands, beautifully white, and her neck was whiter still. It could easily be seen that she was a very lovely girl, and as yet she was not engaged. The provision basket lay in the lap of the young girl as the family drove out to the forest, and the neck of the bottle peeped out from between the folds of the white napkin. There was the red wax on the cork, and the bottle looked straight at the young girl's face, and also at the face of the young sailor who sat near her. He was a young friend, the son of a portrait painter. He had lately passed his examination with honor, as mate, and the next morning he was to sail in his ship to a distant coast. There had been a great deal of talk on this subject while the basket was being packed, and during this conversation the eyes and the mouth of the furrier's daughter did not wear a very joyful expression. The young people wandered away into the green wood, and talked together. What did they talk about? The bottle could not say, for he was in the provision basket. It remained there a long time; but when at last it was brought forth it appeared as if something pleasant had happened, for every one was laughing; the furrier's daughter laughed too, but she said very little, and her cheeks were like two roses. Then her father took the bottle and the cork-screw into his hands. What a strange sensation it was to have the cork drawn for the first time! The bottle could never after that forget the performance of that moment; indeed there was quite a convulsion within him as the cork flew out, and a gurgling sound as the wine was poured forth into the glasses.
"Long life to the betrothed," cried the papa, and every glass was emptied to the dregs, while the young sailor kissed his beautiful bride.
"Happiness and blessing to you both," said the old people-father and mother, and the young man filled the glasses again.
"Safe return, and a wedding this day next year," he cried; and when the glasses were empty he took the bottle, raised it on high, and said, "Thou hast been present here on the happiest day of my life; thou shalt never be used by others!" So saying, he hurled it high in the air.
The furrier's daughter thought she should never see it again, but she was mistaken. It fell among the rushes on the borders of a little woodland lake. The bottle neck remembered well how long it lay there unseen. "I gave them wine, and they gave me muddy water," he had said to himself, "but I suppose it was all well meant." He could no longer see the betrothed couple, nor the cheerful old people; but for a long time he could hear them rejoicing and singing. At length there came by two peasant boys, who peeped in among the reeds and spied out the bottle. Then they took it up and carried it home with them, so that once more it was provided for. At home in their wooden cottage these boys had an elder brother, a sailor, who was about to start on a long voyage. He had been there the day before to say farewell, and his mother was now very busy packing up various things for him to take with him on his voyage. In the evening his father was going to carry the parcel to the town to see his son once more, and take him a farewell greeting from his mother. A small bottle had already been filled with herb tea, mixed with brandy, and wrapped in a parcel; but when the boys came in they brought with them a larger and stronger bottle, which they had found. This bottle would hold so much more than the little one, and they all said the brandy would be so good for complaints of the stomach, especially as it was mixed with medical herbs. The liquid which they now poured into the bottle was not like the red wine with which it had once been filled; these were bitter drops, but they are of great use sometimes-for the stomach. The new large bottle was to go, not the little one: so the bottle once more started on its travels. It was taken on board (for Peter Jensen was one of the crew) the very same ship in which the young mate was to sail. But the mate did not see the bottle: indeed, if he had he would not have known it, or supposed it was the one out of which they had drunk to the felicity of the betrothed and to the prospect of a marriage on his own happy return. Certainly the bottle no longer poured forth wine, but it contained something quite as good; and so it happened that whenever Peter Jensen brought it out, his messmates gave it the name of "the apothecary," for it contained the best medicine to cure the stomach, and he gave it out quite willingly as long as a drop remained. Those were happy days, and the bottle would sing when rubbed with a cork, and it was called a "great lark," "Peter Jensen's lark."
Long days and months rolled by, during which the bottle stood empty in a corner, when a storm arose—whether on the passage out or home it could not tell, for it had never been ashore. It was a terrible storm, great waves arose, darkly heaving and tossing the vessel to and fro. The main mast was split asunder, the ship sprang a leak, and the pumps became useless, while all around was black as night. At the last moment, when the ship was sinking, the young mate wrote on a piece of paper, "We are going down: God's will be done." Then he wrote the name of his betrothed, his own name, and that of the ship. Then he put the leaf in an empty bottle that happened to be at hand, corked it down tightly, and threw it into the foaming sea. He knew not that it was the very same bottle from which the goblet of joy and hope had once been filled for him, and now it was tossing on the waves with his last greeting, and a message from the dead. The ship sank, and the crew sank with her; but the bottle flew on like a bird, for it bore within it a loving letter from a loving heart. And as the sun rose and set, the bottle felt as at the time of its first existence, when in the heated glowing stove it had a longing to fly away. It outlived the storms and the calm, it struck against no rocks, was not devoured by sharks, but drifted on for more than a year, sometimes towards the north, sometimes towards the south, just as the current carried it. It was in all other ways its own master, but even of that one may get tired. The written leaf, the last farewell of the bridegroom to his bride, would only bring sorrow when once it reached her hands; but where were those hands, so soft and delicate, which had once spread the table-cloth on the fresh grass in the green wood, on the day of her betrothal? Ah, yes! where was the furrier's daughter? and where was the land which might lie nearest to her home?
The bottle knew not, it travelled onward and onward, and at last all this wandering about became wearisome; at all events it was not its usual occupation. But it had to travel, till at length it reached land—a foreign country. Not a word spoken in this country could the bottle understand; it was a language it had never before heard, and it is a great loss not to be able to understand a language. The bottle was fished out of the water, and examined on all sides. The little letter contained within it was discovered, taken out, and turned and twisted in every direction; but the people could not understand what was written upon it. They could be quite sure that the bottle had been thrown overboard from a vessel, and that something about it was written on this paper: but what was written? that was the question,—so the paper was put back into the bottle, and then both were put away in a large cupboard of one of the great houses of the town. Whenever any strangers arrived, the paper was taken out and turned over and over, so that the address, which was only written in pencil, became almost illegible, and at last no one could distinguish any letters on it at all. For a whole year the bottle remained standing in the cupboard, and then it was taken up to the loft, where it soon became covered with dust and cobwebs. Ah! how often then it thought of those better days—of the times when in the fresh, green wood, it had poured forth rich wine; or, while rocked by the swelling waves, it had carried in its bosom a secret, a letter, a last parting sigh. For full twenty years it stood in the loft, and it might have stayed there longer but that the house was going to be rebuilt. The bottle was discovered when the roof was taken off; they talked about it, but the bottle did not understand what they said—a language is not to be learnt by living in a loft, even for twenty years. "If I had been down stairs in the room," thought the bottle, "I might have learnt it." It was now washed and rinsed, which process was really quite necessary, and afterwards it looked clean and transparent, and felt young again in its old age; but the paper which it had carried so faithfully was destroyed in the washing. They filled the bottle with seeds, though it scarcely knew what had been placed in it. Then they corked it down tightly, and carefully wrapped it up. There not even the light of a torch or lantern could reach it, much less the brightness of the sun or moon. "And yet," thought the bottle, "men go on a journey that they may see as much as possible, and I can see nothing." However, it did something quite as important; it travelled to the place of its destination, and was unpacked.
"What trouble they have taken with that bottle over yonder!" said one, "and very likely it is broken after all." But the bottle was not broken, and, better still, it understood every word that was said: this language it had heard at the furnaces and at the wine merchant's; in the forest and on the ship,—it was the only good old language it could understand. It had returned home, and the language was as a welcome greeting. For very joy, it felt ready to jump out of people's hands, and scarcely noticed that its cork had been drawn, and its contents emptied out, till it found itself carried to a cellar, to be left there and forgotten. "There's no place like home, even if it's a cellar." It never occurred to him to think that he might lie there for years, he felt so comfortable. For many long years he remained in the cellar, till at last some people came to carry away the bottles, and ours amongst the number.
Out in the garden there was a great festival. Brilliant lamps hung in festoons from tree to tree; and paper lanterns, through which the light shone till they looked like transparent tulips. It was a beautiful evening, and the weather mild and clear. The stars twinkled; and the new moon, in the form of a crescent, was surrounded by the shadowy disc of the whole moon, and looked like a gray globe with a golden rim: it was a beautiful sight for those who had good eyes. The illumination extended even to the most retired of the garden walks, at least not so retired that any one need lose himself there. In the borders were placed bottles, each containing a light, and among them the bottle with which we are acquainted, and whose fate it was, one day, to be only a bottle neck, and to serve as a water-glass to a bird's-cage. Everything here appeared lovely to our bottle, for it was again in the green wood, amid joy and feasting; again it heard music and song, and the noise and murmur of a crowd, especially in that part of the garden where the lamps blazed, and the paper lanterns displayed their brilliant colors. It stood in a distant walk certainly, but a place pleasant for contemplation; and it carried a light; and was at once useful and ornamental. In such an hour it is easy to forget that one has spent twenty years in a loft, and a good thing it is to be able to do so. Close before the bottle passed a single pair, like the bridal pair—the mate and the furrier's daughter—who had so long ago wandered in the wood. It seemed to the bottle as if he were living that time over again. Not only the guests but other people were walking in the garden, who were allowed to witness the splendor and the festivities. Among the latter came an old maid, who seemed to be quite alone in the world. She was thinking, like the bottle, of the green wood, and of a young betrothed pair, who were closely connected with herself; she was thinking of that hour, the happiest of her life, in which she had taken part, when she had herself been one of that betrothed pair; such hours are never to be forgotten, let a maiden be as old as she may. But she did not recognize the bottle, neither did the bottle notice the old maid. And so we often pass each other in the world when we meet, as did these two, even while together in the same town.
The bottle was taken from the garden, and again sent to a wine merchant, where it was once more filled with wine, and sold to an aeronaut, who was to make an ascent in his balloon on the following Sunday. A great crowd assembled to witness the sight; military music had been engaged, and many other preparations made. The bottle saw it all from the basket in which he lay close to a live rabbit. The rabbit was quite excited because he knew that he was to be taken up, and let down again in a parachute. The bottle, however, knew nothing of the "up," or the "down;" he saw only that the balloon was swelling larger and larger till it could swell no more, and began to rise and be restless. Then the ropes which held it were cut through, and the aerial ship rose in the air with the aeronaut and the basket containing the bottle and the rabbit, while the music sounded and all the people shouted "Hurrah."
"This is a wonderful journey up into the air," thought the bottle; "it is a new way of sailing, and here, at least, there is no fear of striking against anything."
Thousands of people gazed at the balloon, and the old maid who was in the garden saw it also; for she stood at the open window of the garret, by which hung the cage containing the linnet, who then had no water-glass, but was obliged to be contented with an old cup. In the window-sill stood a myrtle in a pot, and this had been pushed a little on one side, that it might not fall out; for the old maid was leaning out of the window, that she might see. And she did see distinctly the aeronaut in the balloon, and how he let down the rabbit in the parachute, and then drank to the health of all the spectators in the wine from the bottle. After doing this, he hurled it high into the air. How little she thought that this was the very same bottle which her friend had thrown aloft in her honor, on that happy day of rejoicing, in the green wood, in her youthful days. The bottle had no time to think, when raised so suddenly; and before it was aware, it reached the highest point it had ever attained in its life. Steeples and roofs lay far, far beneath it, and the people looked as tiny as possible. Then it began to descend much more rapidly than the rabbit had done, made somersaults in the air, and felt itself quite young and unfettered, although it was half full of wine. But this did not last long. What a journey it was! All the people could see the bottle; for the sun shone upon it. The balloon was already far away, and very soon the bottle was far away also; for it fell upon a roof, and broke in pieces. But the pieces had got such an impetus in them, that they could not stop themselves. They went jumping and rolling about, till at last they fell into the court-yard, and were broken into still smaller pieces; only the neck of the bottle managed to keep whole, and it was broken off as clean as if it had been cut with a diamond.
"That would make a capital bird's glass," said one of the cellar-men; but none of them had either a bird or a cage, and it was not to be expected they would provide one just because they had found a bottle neck that could be used as a glass. But the old maid who lived in the garret had a bird, and it really might be useful to her; so the bottle neck was provided with a cork, and taken up to her; and, as it often happens in life, the part that had been uppermost was now turned downwards, and it was filled with fresh water. Then they hung it in the cage of the little bird, who sang and twittered more merrily than ever.
"Ah, you have good reason to sing," said the bottle neck, which was looked upon as something very remarkable, because it had been in a balloon; nothing further was known of its history. As it hung there in the bird's-cage, it could hear the noise and murmur of the people in the street below, as well as the conversation of the old maid in the room within. An old friend had just come to visit her, and they talked, not about the bottle neck, but of the myrtle in the window.
"No, you must not spend a dollar for your daughter's bridal bouquet," said the old maid; "you shall have a beautiful little bunch for a nosegay, full of blossoms. Do you see how splendidly the tree has grown? It has been raised from only a little sprig of myrtle that you gave me on the day after my betrothal, and from which I was to make my own bridal bouquet when a year had passed: but that day never came; the eyes were closed which were to have been my light and joy through life. In the depths of the sea my beloved sleeps sweetly; the myrtle has become an old tree, and I am a still older woman. Before the sprig you gave me faded, I took a spray, and planted it in the earth; and now, as you see, it has become a large tree, and a bunch of the blossoms shall at last appear at a wedding festival, in the bouquet of your daughter."
There were tears in the eyes of the old maid, as she spoke of the beloved of her youth, and of their betrothal in the wood. Many thoughts came into her mind; but the thought never came, that quite close to her, in that very window, was a remembrance of those olden times,—the neck of the bottle which had, as it were shouted for joy when the cork flew out with a bang on the betrothal day. But the bottle neck did not recognize the old maid; he had not been listening to what she had related, perhaps because he was thinking so much about her.
Смотреть далее | 06.03.2016 | Отправить ссылку друзьям
25 цитат знаменитостей о женщинах на английском
25 цитат знаменитостей о женщинах на английском
An elegant woman is a woman who despises you and has no hair under her arms. - Элегантная женщина - это та, которая вас презирает, и у которой нет волос подмышками. Сальвадор Далиcc
You educate a man; you educate a man. You educate a woman; you educate a generation. - Обучая мужчину, вы обучаете мужчину. Обучая женщину, вы обучаете поколение. Бригам Янг
Can you imagine a world without men? No crime and lots of happy fat women. - Можете ли вы представить себе мир без мужчин? Никакой преступности и множество счастливых толстых женщин! Николь Холландер
A woman's hopes are woven of sunbeams; a shadow annihilates them. - Женские мечты сотканы из солнечных лучей. Тень уничтожает их. Джордж Эллиот
A woman's whole life is a history of the affections. - Вся жизнь женщины - это история ее привязанностей. Вашингтон Ирвинг
Women speak two languages - one of which is verbal. - Женщина говорит на двух языках. Один из них - словесный. Уильям Шекспир
After all these years, I see that I was mistaken about Eve in the beginning; it is better to live outside the Garden with her than inside it without her. - Спустя годы я понимаю, что ошибался в Еве. На самом деле, лучше жить вне Рая с ней, чем в Раю - без нее. Марк Твен
If a girl looks swell when she meets you, who gives a damn if she's late? Nobody. - Если девушка приходит на свидание красивая - кто будет расстраиваться, что она опоздала? Да никто. Дж. Д. Сэлинджер
A pessimist is a man who thinks all women are bad. An optimist is a man who hopes they are. - Пессимист - это тот, кто считает, что все женщины плохие. Оптимист - это тот, кто на это надеется. Чонси Митчелл Депью
When God makes a beautiful woman, the devil opens a new register. - Когда Господь создает красивую женщину, дьявол заводит новую учетную запись. Амброз Бирс
Modern paintings are like women, you'll never enjoy them if you try to understand them? - Современная живопись - прямо как женщины: ей никогда не насладишься, если попробуешь ее понять. Фредди Меркьюри
Women are wiser than men because they know less and understand more. - Женщины мудрее мужчин, потому что знают они меньше, а понимают - больше. Джеймс Тарбер
I believe a b woman may be ber than a man, particularly if she happens to have love in her heart. I guess a loving woman is indestructible. - Я уверен, что сильная женщина может быть сильнее мужчины, особенно если в ее сердце живет любовь. Думаю, любящая женщина непобедима. Джон Стейнбек
The strength of women comes from the fact that psychology cannot explain us. Men can be analyzed, women ... merely adored. - Женская сила не объяснима психологией. Мужчину можно разобрать - женщиной же возможно лишь восхищаться. Оскар Уайлд
There are three things men can do with women: love them, suffer for them, or turn them into literature. - Существует три вещи, которые мужчины могут делать с женщинами: любить их, страдать из-за них и обращать их в литературу. Стивен Стиллз
A man chases a woman until she catches him. - Мужчина преследует женщину до тех пор, пока она его не поймает. Американская пословица
There is no such thing as an ugly woman. - Не существует такого понятия, как некрасивая женщина. Винсент Ван Гог
A woman is like a tea bag; you never know how b she is until she gets into hot water. - Женщина - как чайный пакетик. Никогда не узнаешь, насколько крепкой она может оказаться, пока она не окажется в кипятке. Элеонор Рузвельт
Nature has given women so much power that the law has very wisely given them little. - Природа наделила женщин столь мощной властью, что закон очень мудро обделил ей их. Самюэль Джонсон
If thou makest a statement concerning women, lo, she shall immediately try to disprove it straightway. She goeth by contraries. - Если ты делаешь утверждение относительно женщины, то берегись: она немедленно попытается его опровергнуть. Они все делают наоборот. Джеллетт Берджесс
My further advice on your relations to women is based upon that other motto of chivalry, "Serve all, love one" - Дальнейший мой совет по отношениям с женщинами основан на рыцарском девизе: "Служи всем - люби одну". Оноре де Бальзак
Woman is the only creature in nature that hunts down its hunters and devours the prey alive. - Женщина - единственное создание в природе, которое преследует собственных охотников и пожирает жертв заживо. Абрахам Миллер
The less you notice them the more they chase after you. There's something perverse about women ... they're all masochists at heart. - Чем меньше ты их замечаешь, тем сильнее они тебя преследуют. В женщинах есть что-то извращенное. В глубине души они все - мазохистки. Генри Миллер
Whatever women do they must do twice as well as men to be thought half as good. Luckily, this is not difficult. - Что бы не делала женщина, ей приходится делать вдвое больше, чем мужчины, чтобы о ее делах думали хотя бы половину того, что они заслуживают. К счастью, это не сложно. Шарлотт Уиттон
People may talk about the equality of the sexes! They are not equal. The silent smile of a sensible, loving woman will vanquish ten men. - Как только люди могут говорить о равенстве полов! Они не равны. Молчаливая улыбка чувственной любящей женщины одолеет десяток мужчин. Генри Уорд Бичер
Смотреть далее | 05.03.2016 | Отправить ссылку друзьям
Разговорные фразы на английском на все случаи жизни
Разговорные фразы на английском на все случаи жизни
Thank you very much. – Большое спасибо.
Excuse me for being late. – Извините за опоздание.
Look here. – Послушайте.
I congratulate you. – Поздравляю Вас.
By the way... – Кстати...
Happy birthday to you. – Поздравляю с днем рождения.
Allow me to introduce (to present). – Разрешите представить.
May I present... – Позвольте представить...
Goodbye. – До свидания.
See you later. – Пока.
I must be going. – Мне нужно идти.
I have been thinking. – Я думаю.
Forgive me, please, I meant well. – Извините, пожалуйста, я хотел как лучше.
It was very kind of you to do it. – Очень мило с Вашей стороны (что сделали это).
I must apologize to you. – Я должен извиниться перед Вами.
Have a good time. – Желаю хорошо провести время.
Let me introduce... – Разрешите представить...
You are getting away from the subject. – Вы отклоняетесь от темы.
Keep to the point. – Придерживайтесь темы.
In short... – Короче говоря...
Skip the details. – Опустите детали.
That's all there is to it. – Вот и все, что можно об этом сказать.
But enough of it. – Ну, хватит об этом.
I see. – Понял.
Say it again, please. – Повторите, пожалуйста.
It stands to reason. – Логично.
All right, I give in, you win. – Хорошо, я сдаюсь, ты прав.
It does not make sense. – Это не имеет смысла.
What has it got to do with the problem? – Какое это имеет отношение к данной проблеме?
You are carrying it too far. – Вы слишком далеко зашли.
Is that the point? – В этом смысл?
It does not prove a thing. – Это ничего не доказывает.
That is not exactly what I mean. – Это не совсем то, что я имею в виду.
Let us clear it up. – Давай выясним.
In other words. – Другими словами.
I mean it. – Именно это я имею в виду.
I am coming to that. – Я подхожу к этому.
Let us stick to facts. – Будем придерживаться фактов.
It is not true to facts. – Это не соответствует фактам.
That makes all the difference. – В этом-то и вся разница.
That is quite a different thing. – Это совершенно разные вещи.
On the one hand. – С одной стороны.
On the other hand. – С другой стороны.
As to... / As for... (As far as...is concerned) – Что касается...
Is he? – Да?
Really? – Неужели?
Nevertheless. – Тем не менее.
Of course. Certainly. – Конечно.
Exactly. – Совершенно верно.
I agree with you. – Я согласен с Вами.
That's right. – Правильно.
I don't agree with you at all. – Я совершенно с Вами не согласен.
I don't think so. – Думаю, что нет.
Far from it. – Далеко от этого.
I am afraid you are wrong. – Боюсь, что вы ошибаетесь.
I think so. – Думаю, что да.
I am afraid so. – Боюсь, что да.
I am sure of it. – Я в этом уверен.
I am not sure of it. – Я не уверен в этом.
I can't say. – Не могу знать.
I doubt it. – Я сомневаюсь в этом.
I don't know. – Я не знаю.
Well, it is a surprise. – Да, это сюрприз.
You look wonderful today. – Вы прекрасно выглядите сегодня.
It does you credit. – Это делает Вам честь.
Who would have expected that? – Кто бы мог это ожидать?
Смотреть далее | 05.03.2016 | Отправить ссылку друзьям
Правила образования и чтения -ed форм в английском языке
Правила образования и чтения -ed форм в английском языке
1) Основной случай: прибавление к инфинитиву окончания –ed

cook [ku:k] готовить – cooked [ku:kt] готовил; приготовленный
talk [tɔ:k] говорить – talked [tɔ:kt] разговаривал
answer ['ɑːnsə] отвечать – answered ['ɑːnsəd] ответил

2) Если инфинитив оканчивается на немое –e или –ee, то прибавляется только –d

type [taıp] печатать - typed [taıpt] печатал; напечатанный
live [lıv] жить - lived [lıvd] жил
agree [ə'grı:] соглашаться – agreed [ə'grı:d] согласился; согласный
explore [ıks'plɔ:] изучать - explored [ıks'plɔ:d] изучал; изученный

Особые случаи:

1) Оканчивается на одиночную согласную с предшествующим ударным кратким гласным звуком.
Конечная согласная удваивается (для сохранения графической закрытости слога).
stop [stɔp] останавливать - stopped [stɔpt] остановил; остановленный
nod [nɔd] кивать головой – nodded ['nɔdid] кивнул
permit [pə'mıt] позволять - permitted [pə'mıtıd] позволил; разрешенный

Примечание: конечная x не удваивается, т.к. она передает два звука [ks или gz], и слог все равно останется закрытым.
mix [mıks] смешивать – mixed [mıkst] смешал; смешанный
relax [rı'læks] расслаблять(ся) – relaxed [rı'lækst] расслабился; расслабленный

Примечание: а вот примеры с предшествующим безударным гласным (из раздела – основной случай):
open ['oup(ə)n] открывать – opened ['oup(ə)nd] открыл
order ['ɔ:də] приказывать – ordered ['ɔ:dəd] приказал; заказал

1-а) Оканчивается на - r, последний слог ударный и не имеет дифтонга
Конечная r удваивается
prefer предпочитать – preferred предпочитал; предпочитаемый
occur случаться – occurred случилось, произошло

1-б) Оканчивается на - l с предшествующим кратким гласным.

Конечная l удваивается независимо от того, падает ударение на последний слог, или нет.
Этот пункт относится к правилам британской орфографии, а по американской – удваивается, только если ударение падает на последний слог, т.е. как в пункте 1.

Реально, в романах и сценариях встречается и так, и этак, чаще не удваивается после безударной гласной.
signal ['sıgnl] сигнализировать – signalled ['sıgnld] (брит.); и signaled (амер.)
travel ['trævl] путешествовать – travelled ['trævld] (брит.); и traveled (амер.)

Примечание: после ударного гласного удваивается в любом случае (как в п. 1)
compel [kəm'pel] принуждать – compelled [kəm'peld]

Примечание: после долгого гласного или диграфа естественно не удваивается (из разряда – основной случай)
cool [ku:l] охлаждать – cooled ['ku:ld] охладил; охлажденный

2) Оканчивается -y с предшествующей согласной:
Заменяется y на i (гласная сохраняет свое чтение как [aı] - в ударном слоге и [ı] - в безударном)
marry ['mærı] жениться - married ['mærıd] женился; женатый
dry [draı] сушить - dried [draıd] сушил; высушенный
study ['stʌdı] изучать – studied ['stʌdıd] изучал; изученный

Примечание: если перед y стоит гласная, то y сохраняется:
play [pleı] играть - played [pleıd] играл; сыгранный
Правила чтения
1) [ d ] – после звонких согласных (кроме [d]) и гласных звуков [b, g, v, ð, ʒ, dʒ, Z, G, m, n, ŋ, l, j, w, r + гласные]:
follow сопровождать - followed сопровождал; сопровождаемый
inform [ın'fɔ:m] сообщать - informed [ın'fɔ:md] сообщил; информированный
2) [ t ] – после глухих согласных (кроме [t]) звуков [p, k, f, θ, s, ʃ, h, tʃ]:
place [pleıs] помещать – placed [pleıst] поместил; помещенный
ask [ɑːsk] спрашивать – asked [ɑːskt] спросил; спрошенный
3) [ ıd ] – после звуков [d] и [t]:
invite [ın'vaıt] приглашать –invited [ın'vaıtıd] пригласил; приглашенный
end [end] заканчивать – ended ['endıd] закончил; законченный
Употребление -ed форм
Правильные глаголы образуют:
путем прибавления окончания –ed к инфинитиву (словарной форме). То есть у правильных глаголов ıı и ııı формы совпадают, а у неправильных – "Таблица неправильных глаголов"
II форму (прошедшее время; переводится прошедшим временем совершенного или несовершенного вида, напр.: читал, прочитал) и
III форму (причастие прошедшего времени или причастие ıı; от переходных глаголов переводится причастием страдательного залога прошедшего времени, напр.: прочитанный, спрошенный)
Смотреть далее | 04.03.2016 | Отправить ссылку друзьям
Сказка The Butterfly - Бабочка
Сказка The Butterfly - Бабочка
There was once a butterfly who wished for a bride, and, as may be supposed, he wanted to choose a very pretty one from among the flowers. He glanced, with a very critical eye, at all the flower-beds, and found that the flowers were seated quietly and demurely on their stalks, just as maidens should sit before they are engaged; but there was a great number of them, and it appeared as if his search would become very wearisome. The butterfly did not like to take too much trouble, so he flew off on a visit to the daisies. The French call this flower "Marguerite," and they say that the little daisy can prophesy. Lovers pluck off the leaves, and as they pluck each leaf, they ask a question about their lovers; thus: "Does he or she love me?—Ardently? Distractedly? Very much? A little? Not at all?" and so on. Every one speaks these words in his own language. The butterfly came also to Marguerite to inquire, but he did not pluck off her leaves; he pressed a kiss on each of them, for he thought there was always more to be done by kindness.
"Darling Marguerite daisy," he said to her, "you are the wisest woman of all the flowers. Pray tell me which of the flowers I shall choose for my wife. Which will be my bride? When I know, I will fly directly to her, and propose."
But Marguerite did not answer him; she was offended that he should call her a woman when she was only a girl; and there is a great difference. He asked her a second time, and then a third; but she remained dumb, and answered not a word. Then he would wait no longer, but flew away, to commence his wooing at once. It was in the early spring, when the crocus and the snowdrop were in full bloom.
"They are very pretty," thought the butterfly; "charming little lasses; but they are rather formal."
Then, as the young lads often do, he looked out for the elder girls. He next flew to the anemones; these were rather sour to his taste. The violet, a little too sentimental. The lime-blossoms, too small, and besides, there was such a large family of them. The apple-blossoms, though they looked like roses, bloomed to-day, but might fall off to-morrow, with the first wind that blew; and he thought that a marriage with one of them might last too short a time. The pea-blossom pleased him most of all; she was white and red, graceful and slender, and belonged to those domestic maidens who have a pretty appearance, and can yet be useful in the kitchen. He was just about to make her an offer, when, close by the maiden, he saw a pod, with a withered flower hanging at the end.
"Who is that?" he asked.
"That is my sister," replied the pea-blossom.
"Oh, indeed; and you will be like her some day," said he; and he flew away directly, for he felt quite shocked.
A honeysuckle hung forth from the hedge, in full bloom; but there were so many girls like her, with long faces and sallow complexions. No; he did not like her. But which one did he like?
Spring went by, and summer drew towards its close; autumn came; but he had not decided. The flowers now appeared in their most gorgeous robes, but all in vain; they had not the fresh, fragrant air of youth. For the heart asks for fragrance, even when it is no longer young; and there is very little of that to be found in the dahlias or the dry chrysanthemums; therefore the butterfly turned to the mint on the ground. You know, this plant has no blossom; but it is sweetness all over,—full of fragrance from head to foot, with the scent of a flower in every leaf.
"I will take her," said the butterfly; and he made her an offer. But the mint stood silent and stiff, as she listened to him. At last she said,—
"Friendship, if you please; nothing more. I am old, and you are old, but we may live for each other just the same; as to marrying—no; don't let us appear ridiculous at our age."
And so it happened that the butterfly got no wife at all. He had been too long choosing, which is always a bad plan. And the butterfly became what is called an old bachelor.
It was late in the autumn, with rainy and cloudy weather. The cold wind blew over the bowed backs of the willows, so that they creaked again. It was not the weather for flying about in summer clothes; but fortunately the butterfly was not out in it. He had got a shelter by chance. It was in a room heated by a stove, and as warm as summer. He could exist here, he said, well enough.
"But it is not enough merely to exist," said he, "I need freedom, sunshine, and a little flower for a companion."
Then he flew against the window-pane, and was seen and admired by those in the room, who caught him, and stuck him on a pin, in a box of curiosities. They could not do more for him.
"Now I am perched on a stalk, like the flowers," said the butterfly. "It is not very pleasant, certainly; I should imagine it is something like being married; for here I am stuck fast." And with this thought he consoled himself a little.
"That seems very poor consolation," said one of the plants in the room, that grew in a pot.
"Ah," thought the butterfly, "one can't very well trust these plants in pots; they have too much to do with mankind."
Смотреть далее | 04.03.2016 | Отправить ссылку друзьям
Tourism is highly developed business - Туризм - высокоразвитый бизнес
Tourism is highly developed business
People on our planet can't live without traveling now. Tourism has become a highly developed business. There are express trains, cars and jet-air liners all of that provide you with comfort and security.
What choice to make? It's up to you to decide. There is a great variety of choice available for you.
Those who live in the country like going to a big city, visiting museums and art galleries, looking at shop windows and dining at exotic restaurants. City-dwellers usually like acquired holiday by the sea or in the mountains.
Most travelers carry a camera with them and take pictures of everything that interests them — the sights of a city, old churches, castles, mountains, lakes, waterfalls, forests, trees, flowers and plants, animals and birds. Later, perhaps years later, they will be reminded by the photos of the happy times they have had.
If you travel for pleasure you would like all means to enjoy picturesque areas you are passing through, you would like to see the places of interest in the cities, towns and countries. Traveling gives us a good opportunity to see wonderful monuments, cultural and historical places, to learn a lot about the history of the country you visit, about the world around us, to meet people of different nationalities, to learn a lot about their traditions, customs, culture. In other words, you will broaden your mind.
Nowadays people travel not only for pleasure but also on business. You have to go to other countries to take part in different negotiations, to sign contacts, to participate in different exhibitions, in order to push the goods produced by your firm or company. Traveling on business helps you to get more information about achievements of other companies which will make your own business more successful.
There are a lot of means of traveling: by sea, by plane, by car, on foot. Tastes differ. That is why it is up to you to decide which means of traveling you would prefer. All means of traveling have their advantages and disadvantages. And people choose one according to their plans.
No wonder that one of the latest means of traveling is traveling by plane. It combines both comfort and speed and you will reach the place of destination very quickly.
Before boarding the plane you must check in at the airport. You are required to have your baggage weighed. Each passenger is allowed about 20 kilograms of baggage free of charge. But if your baggage is heavier you must pay an extra charge.
Before the plane takes off the stewardess gives you all the information about the flight, the speed and altitude. She asks you to fasten the belts and not to smoke. She will take care of you during the flight and will help you to get comfortable in your seat. Inside the cabins the air is always fresh and warm. During the flight you can take a nap or have a chat, you can read and relax. In some planes you can watch video or listen to the music.
When the plane is landing or taking off you have an opportunity to enjoy the wonderful scenery and landscapes. While traveling by plane you fly past various villages and cities at the sight of which realize how majestic and tremendous our planet is. No doubt, traveling by air is the most convenient and comfortable means of traveling.
But if you are airsick the flight may seem not so nice to you. Unfortunately sometimes the flights are delayed because of unfavorable weather conditions, and one more inconvenience is jet-lag.
[ перевод на русский язык ]
Туризм - высокоразвитый бизнес
Люди на нашей планете не могут прожить без путешествий сегодня. Туризм превратился в высокоразвитый бизнес. Существуют скорые поезда, автомобили и реактивные авиалайнеры, и все эти транспортные средства создают нам комфорт и безопасность.
Какой выбор сделать? Решать вам. Вам предлагается широкий выбор.
Тот, кто живет в деревне, любит ездить в большой город, посещать музеи и художественные галереи, смотреть на витрины магазинов и обедать в экзотических ресторанах. Городским жителям нравится проводить отпуск у моря или в горах.
Большинство путешественников возят с собой фотоаппараты и фотографируют все, что им интересно — вид города, старые церкви, замки, горы, озёра, водопады, леса, деревья, цветы, растения, животных и птиц. Затем, годы спустя, эти фотографии им напомнят о счастливых временах, которые они пережили.
Если вы путешествуете для удовольствия, вы обязательно захотите насладиться живописными уголками, которые проезжаете вы пожелаете увидеть интересные места больших и малых городов, а также деревень. Путешествие дает нам прекрасную возможность посмотреть на чудесные памятники, культурные и исторические места, узнать историю страны, которую вы посещаете, о мире вокруг вас, познакомиться с людьми разных национальностей, познакомиться с их традициями, обычаями и культурой. Другими словами, вы расширите свой кругозор.
В наши дни люди путешествуют не только ради удовольствия, но и по делам. Нужно ездить в другие страны, чтобы принимать участие в разных переговорах, подписывать контракты, участвовать в выставках с целью рекламы товаров, производимых вашей фирмой или компанией. Деловые командировки помогают лучше узнать о достижениях других компаний, что, в свою очередь, делает собственный бизнес более успешным.
Существует много способов путешествия: по морю, самолетом, на машине, пешком. Вкусы различны. (На вкус к цвет — товарищей нет). Вот почему вам решать, какой способ передвижения вы предпочтете. Все способы путешествия имеют свои преимущества и недостатки. И люди выбирают тот, который соответствует их планам.
Не удивительно, что самый современный способ путешествия — это путешествие самолетом. Он сочетает в себе комфорт и скорость, вы доберетесь до места назначения очень быстро.
Перед посадкой на самолет вы должны зарегистрироваться в аэропорту. Вам необходимо взвесить багаж. Каждому пассажиру разрешается везти примерно 20 кг багажного веса бесплатно. Но если ваш багаж тяжелее, вы должны произвести дополнительную оплату.
Перед отправлением самолета стюардесса проинформирует вас о полете, скорости и высоте, на которой вы будете лететь. Она попросит вас пристегнуть ремни и не курить. Она позаботится о вас во время полета и поможет вам удобно устроиться в вашем кресле. Внутри кабины воздух всегда свежий и теплый. Во время полета можно вздремнуть или поговорить, почитать и расслабиться.
Когда самолет приземляется или взлетает, у вас есть возможность насладиться прекрасным видом и пейзажами. Во время полета вы пролетаете мимо разных деревень и городов, при виде которых вы понимаете, насколько величественна и необъятна наша планета. Без сомнения, путешествие самолетом — самоё удобное и комфортное средство передвижения.
Но если вы подвержены воздушной болезни, полет может показаться вам не таким уж приятным. К сожалению, иногда рейсы задерживаются из-за неблагоприятных погодных условий. Еще одно неудобство — это опоздание самолета.
Вопросы к рассказу:
1. Where do city-dwellers usually spend their holidays?
2. Where do people from countryside like going on vacation?
3. What does traveling give us?
4. How does traveling on business help you?
5. Why do most travelers carry a camera with them?
6. What does traveling by plane combine?
8. What disadvantages of traveling by air do you know?
9. What means of traveling do you know?
Словарик:
to check in — пройти регистрацию
to require — требовать
to land — приземлиться
to be airsick — страдать воздушной болезнью
to fasten belts — пристегнуть ремни
to weigh — весить, взвешивать
to take (past took, p.p. taken) a nap — вздремнуть
to delay — задерживать
to broaden one's mind — расширить кругозор
to take (past took, p.p. taken) off — взлететь
to push the goods — рекламировать товары
to remind — напоминать
to take pictures — фотографировать
to take part in negotiations — принимать участие в переговорах
security — безопасность
variety — разнообразие
waterfall — водопад
jet-airliner — реактивный самолет
city-dweller — городской житель
castle — крепость, замок
picturesque — живописные ,
exhibition — выставка
in order to — для того чтобы
achievement — достижение
successful — успешный
advantages and disadvantages — преимущества и недостатки
according to — согласно
destination — конечный пункт назначения
boarding — посадка
free of charge — бесплатно
altitude — высота
landscape — пейзаж
chat — болтовня
inconvenience — неудобство
lag — опоздание
unfavorable — неблагоприятный
Смотреть далее | 03.03.2016 | Отправить ссылку друзьям
Правила образования и чтения -ing форм в английском языке
Правила образования и чтения -ing форм в английском языке
Правила образования
1) Основной случай: прибавление к инфинитиву окончания – ing
Примеры: study ['stʌdı] изучать – studying ['stʌdııŋ] изучающий; изучая; изучение
read [rı:d] читать – reading ['rıdıŋ] читающий; читая; чтение
say [seı] говорить – saying ['seııŋ] говорящий; говоря; высказывание
enter входить – entering входящий; входя
2) Если инфинитив оканчивается на немое –e, то оно опускается.
make [meık] делать – making ['meıkıŋ] делающий; делая; изготовление
write [raıt] писать – writing ['raıtıŋ] пишущий; писание
forgive [fq'gıv] прощать – forgiving [fq'gıvıŋ] прощающий; прощая; прощение
Примечание: но agree соглашаться – agreeing; free [frı] освобождать – freeing ['frııŋ]
Особые случаи:
1) Оканчивается на одиночную согласную с предшествующим ударным кратким гласным звуком
Конечная согласная удваивается (для сохранения графической закрытости слога).
sit [sıt] сидеть – sitting ['sıtıŋ] сидящий; сидя; сидение/заседание
stop останавливать(ся) – stopping останавливающийся; останавливаясь; остановка
begin [bı'gın] начинать – beginning [bı'gınıŋ] начинающий; начиная
Примечание: конечная x не удваивается, т.к. она передает два звука [ks или gz], и слог все равно останется закрытым:
relax расслаблять(ся) – relaxing
mix [mıks] смешивать – mixing ['mıksıŋ];
Примечание: а вот примеры с предшествующим безударным гласным (из раздела – основной случай):
open открывать – opening;
order приказывать – ordering
1-а) Оканчивается на - r, последний слог ударный и не имеет дифтонга
Конечная r удваивается (буква r произносится, т.к оказывается перед читаем. гласной).
refer обращаться – referring обращающийся; обращаясь; обращение
stir двигать(ся) – stirring деятельный; двигаясь; движение
Примечание: примеры с дифтонгом (не удваивается):
air проветривать – airing проветривающий; проветриваясь; проветривание;
wear быть одетым/ носить - wearing
hear слышать - hearing
1-б) Оканчивается на - l с предшествующим кратким гласным
Конечная l удваивается независимо от того, падает ударение на последний слог, или нет.
Этот пункт относится к правилам британской орфографии, а по американской – удваивается, только если ударение падает на последний слог, т.е. как в пункте 1.
Реально, в романах и сценариях встречается и так, и этак, чаще не удваивается после безударной гласной.
signal сигнализировать – signalling (брит.); и signaling (амер.)
travel путешествовать – travelling (брит.); и traveling (амер.)
cancel отменять – cancelling (брит.); и canceling (амер.)
Примечание: после ударного гласного удваивается в любом случае (как в п. 1): compel принуждать – compelling
Примечание: после долгого гласного или диграфа естественно не удваивается (из разряда – основной случай): cool охлаждать – cooling
2) Оканчивается - ie.
Конечное –ie заменяется на –y, (мало, всего несколько слов):
lie [laı] лежать; лгать – lying ['laııŋ] лежащий, лежание; ложный, ложь;
die [daı] умирать – dying ['daııŋ] умирающий; умирая; умирание;
tie [taı] связывать – tying ['taııŋ] связывающий; привязывание
Правила чтения
Окончание/суффикс –ing всегда произносится как носовой звук [-ıŋ] в котором не должен слышаться звук [g].
Употребление -ing форм
Как правильные, так и неправильные глаголы образуют IV-ю форму глагола прибавлением окончания –ing к инфинитиву (словарной форме).
Эту форму в английском языке имеют три части речи:
причастие настоящего времени или причастие I (соответствует русскому причастию действительного залога наст. времени и деепричастию несовершенного вида, напр.: отдыхающий; отдыхая);
отглагольное существительное (обозначает предмет, понятие или явление).
герундий (обозначает процесс/действие);
Смотреть далее | 03.03.2016 | Отправить ссылку друзьям
Эмоции на английском языке
Эмоции на английском языке
Положительные эмоции
cheerful — весёлый, радостный, живой, энергичный, неунывающий
joyful — радостный, счастливый; довольный; приносящий радость
joyous — тоже самое что и joyful
amazed — изумлённый, поражённый
happy — счастливый, довольный, весёлый
glad — рад, доволен, счастлив, весёлый, радостный, жизнерадостный
pleased — довольный
relaxed — ненапряжённый; ослабленный; релаксированный; смягчённый
agitated — взволнованный, возбуждённый
elated — в приподнятом настроении, ликующий
astir — находящийся в движении, взволнованный, возбужденный
excited — взволнованный, возбуждённый (вследствие положительных эмоций)
proud — гордый; обладающий чувством собственного достоинства
Отрицательные эмоции
sad — грустный, печальный; унылый
unhappy — несчастливый, несчастный
depressed — подавленный, угнетённый, унылый
cheerless — гнетущий, мрачный, подавленный, угрюмый, унылый, безрадостный
doleful — скорбный, печальный, меланхолический, страдальческий, унылый
despondent — унылый, подавленный, угнетенный, отчаявшийся
aggressive — агрессивный, нападающий, захватнический
lonely — одинокий, страдающий от одиночества
worried — озабоченный, обеспокоенный
anxious — озабоченный, беспокоящийся
mournful — унылый, угрюмый, печальный, скорбный; мрачный
frustrated — расстроенный (чем-л.), недовольный (чем-л.), отчаявшийся (из-за чего-л.), удручённый (чем-л.)
angry — сердитый, недовольный; рассерженный, раздражённый, разгневанный
nervous — нервный
upset — расстроенный, огорчённый
lonely — одинокий, страдающий от одиночества
worried — озабоченный, обеспокоенный
anxious — озабоченный, беспокоящийся
furious — взбешённый, неистовый, яростный
stressed — напряженный, находящийся в стрессе
frightened — испуганный
shy — застенчивый, робкий, стеснительный
annoyed — недовольный, раздосадованный, раздражённый
scared — испуганный
miserable — жалкий, несчастный
tense — возбуждённый, напряжённый
afraid — испуганный, напуганный, боящийся
nervy — нервный, требующий больших эмоциональных затрат
Другие эмоции
lazy — ленивый
astonished — изумленный, пораженный
calm — спокойный, мирный, невозмутимый
shocked — шокированный
thoughtful — задумчивый, погружённый в размышления, созерцательный
surprised — удивленный
Смотреть далее | 27.02.2016 | Отправить ссылку друзьям
Начальная страница < Предудыщая страница 11 12 13 14 15 16 17 18 19 20 21 22 23 24 25 26 27 Следующая страница >
Добавить в избранное
Также рекомендуем посмотреть
Англо-русский словарь онлайн

Популярные:
Generation Gap: Reality or a Psychological Prejudice - Конфликт поколений: реальность или психологическое предубеждение
Топик Russia's Seven Wonders - Семь Чудес России
Learn English 59 - Making Comparisons
Learn English 18 - Weather - Погода
Russian Federation - Российская Федерация
Наша семья скучает по тебе
Best russian jokes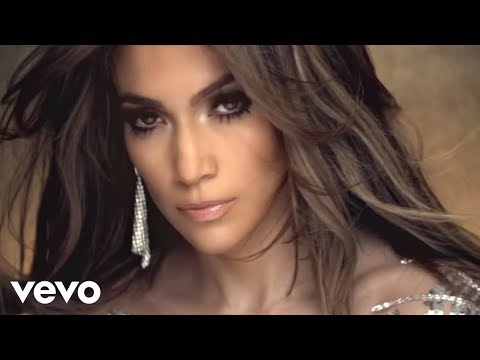 Jennifer Lopez - On The Floor ft. Pitbull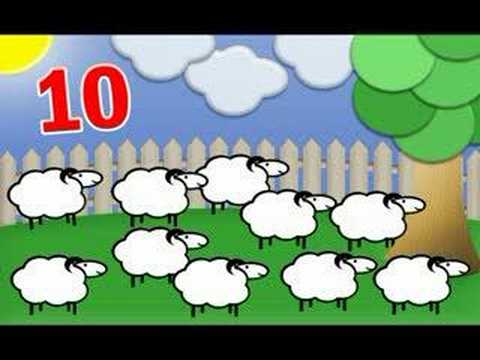 Let's count the Sheep
LearnEnglishBest RSS